Title: iron marker
Medium: unique iron casting
Size: 42" x 2.5"
Edition Size: unique
Number Sold: 0
Foundry: Baxter Foundry
code:?
Shipping Charges are quoted
Each iron casting is numbered and signed.
cast iron sculpture portfolio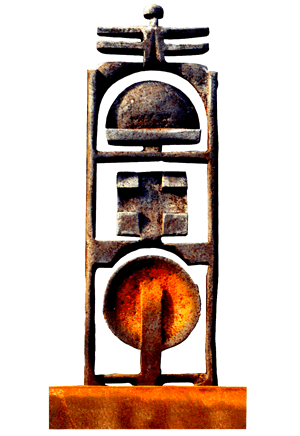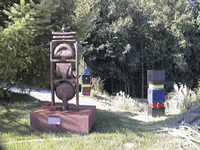 A note about cast iron. Unlike bronze casting where every piece in the edition is exactly like the one before cast iron has variations. This is because each casting is really, in effect, unique. Every time an iron casting is done a new and separate pattern must be made and each time it is destroyed in the casting process. Variations are expected and part of the special quality of cast iron.
this is page 1 of the cast iron portfolio