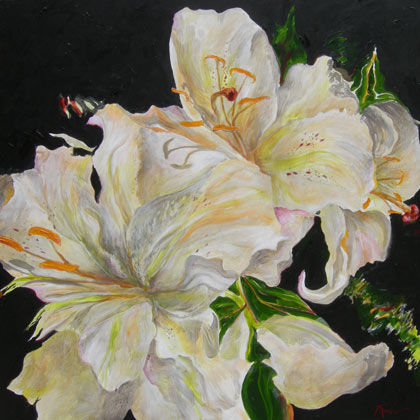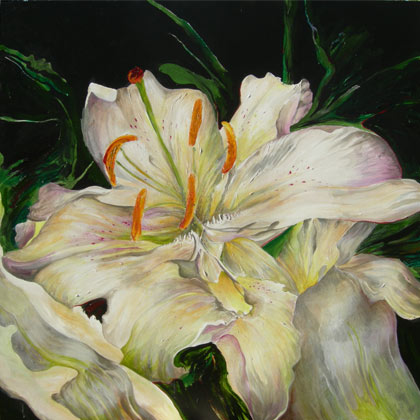 POD (print on demand) technology has dramatically changed the print market.Virtually any image on either the "original site" or Celestina Novicium is available as a limited edition, signed and numbered print. The quality of the original photograph determine the limitations of size.
If you would like a quote on any particular image request one here. Please give us the identifying information and the size you are interested in. We determine what paper is best and will advise you if the quality of the image will support the size you request.
We will advise you what the next numbered print will be. Generally we adhere to museum protocols which require there be no more than 12 in the edition with a maximum of 2 artist proofs.
Prices vary with the image itself, image size, set up and proofing charges.
Prices generally start at approximately $200.00
Lilies I
Image Size - Edition Size - Price on request
30" x 30" - 150
18" x 18 - 350
12" x 12" - 500
Paper: 100% rag archival paper
Lilies II
Image Size - Edition Size - Price on request
30" x 30" - 150
18" x 18 - 350
12" x 12" - 500
Paper: 100% rag archival paper